About me
---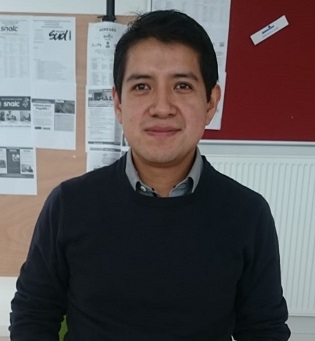 Since Dec. 2019, Erick has been an associate professor at Yachay Tech University, Ecuador, where he is a member of the Computer Science department. Erick focuses his research on data visualization. He is especially interested in getting insight from time-space-oriented data or graph model information.
In 2019, Erick was a postdoctoral researcher at UCLouvain University, Belgium. Erick's research focused on proposing several approaches to understand the temporal and spatial aspects of the data. He was a member of the INGI department at the ICTEAM institute.
In 2018, Erick defended his Ph.D. thesis at the University of Montpellier, France, where he was a member of the ADVANSE team at the LIRMM laboratory. His thesis work focuses on dynamic and complex data modeled by time series and graphs, respectively.
News
---
Current research projects
2020-2021 Analysis of the economic impact of digital information disseminated by the Ecuadorian Army using big data techniques.
2019-2023 New approaches to understanding and modelling global migration trends.
2020 Yacine Morakeb. National High School Of Informatic ESI, Algeria. La visualisation de trajectoires spatio-temporelles sur Twitter. (together with Samiha Fadloun, ESI)
2020 Brian Corella. Yachay Tech University, Ecuador. Using big data techniques to measure the performance of professional basketball teams.
2020 Steven Brito. Yachay Tech University, Ecuador. Mobile application to buy-sell products and food on the YachayTech campus.
Education
---
Ph.D. in Computer Science, 2018
M.Sc. in Computer Science, 2015
Projects
---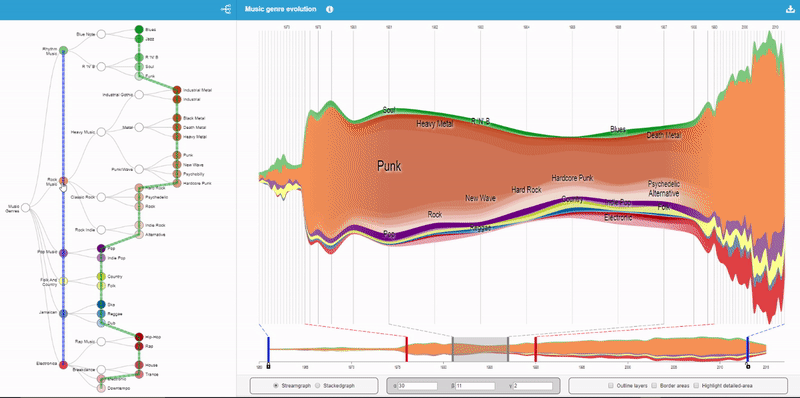 MultiStream is a visual platform developed to facilitate the analysis of multiple time series. This approach facilitates the exploration and comparison of time series evolution at different levels of granularity through interactive visual components.
Case uses: Sentiment analysis in tweets, music genre evolution.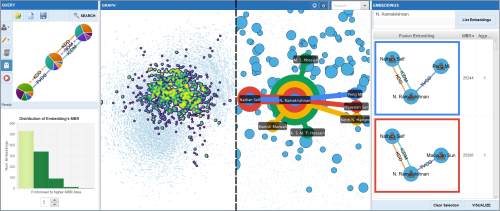 VERTIGo is a visual platform for the analysis of complex data containing different types of relations and modeled in the form of multilayer graphs. VERTIGo allows define a multilayer graph, and then interactively search and explore all occurrences of that graph in a large dataset.
Case uses:
Analysis in the DBLP author network.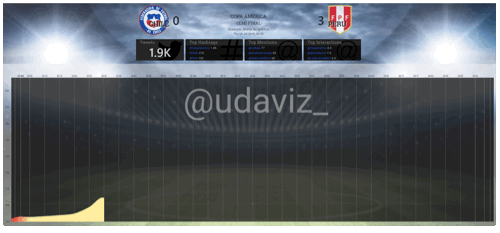 USports is an interactive application allowing to navigate and highlight the most relevant information at sports events, such as the total number of tweets, popular hashtags, users interactions, and stats (e.g., goals, attacks, offside, yellow/red cards, etc.).
Case uses:
Champions League 2019, Copa America 2019, and more.
Publications
---
Presentations
---
Yachay Tech Seminar's, Urcuquí, Ecuador, February 2020.
ICTEAM-INGI Seminar's, Louvain-la-Neuve, Belgium, February 2019.
Thesis dissertation, Montpellier, France, November 2018.
IEEE VIS, Berlin, Germany, October 2018.
Presentation session of the AMIS research group, Montpellier, France, February 2018.
Visualizing Hierarchical Time Series with a Focus+Context Approach
Les Hivernales Pro du Numérique, Montpellier, France, January 2018.
Sesión de capacitación del VIII Encuentro Internacional de Investigadores del Grupo de Trabajo Nieves y Hielos (GTNH) de América Latina del PHI-UNESCO, Quito, Ecuador, September 2009.
Academic Services
---
Professional and research experiences
---